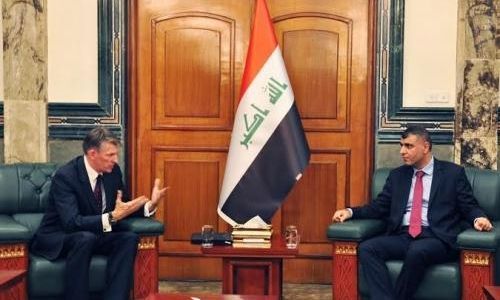 Using public-private partnerships - such as new petrochemicals projects with IOCs - Daraji hopes to ease the government out of industries where state-owned companies are losing money.
After two years of non-payments and security concerns, Kurdistan-focused oil companies are gingerly starting to reinvest.

Sulaimaniya's PUK and Gorran parties have agreed to electioneer and vote together, hoping to clip the wings of acting President Massoud Barzani's KDP.
After taking over day-to-day leadership of the Oil Ministry in the wake of an ongoing political crisis, Fayadh Nema discusses the path ahead for Iraq's oil sector.

Iraq's spokesman for the Joint Military Command taking on IS discusses the grueling siege of Fallujah, and the progress of operations in Anbar province.
Energy
More in Energy
Finance Ministry "loan" to the new provincial oil company does not require repayment, as former assets of the South Oil Company are handed over.
Politics
More in Politics
Whenever the media office of the Council of Ministers releases decisions of the Cabinet, Iraq Oil Report publishes a translation from the original Arabic.
Security
More in Security
At least two wells are burning and production has stopped at an oil field in Kirkuk after saboteurs exploited security gaps for the second time in a month.